Washington metro Falls Prevention
When Alice McHugh fell, breaking a bone in her foot, she was just going about her daily routine. She's on the mend now, but more committed than ever to get back to teaching Oasis falls prevention classes. Alice is featured in a new video with Dr. Laurie Punch, a BJC trauma surgeon and Associate Professor of Surgery at Washington University School of Medicine.
Find out what they have to say about how you can stay on your feet!
Medications Linked to Falls
Psychoactive Medications
Other RX and OTC


Control Your Balance and Strengthen Your Core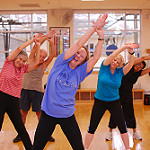 Fitness Classes
Staying physically active with the right fitness class is one of the best things you can do to prevent falls. Find a class that will help you strengthen your core and be more confident to go about your daily activities. Oasis is a great place to get started.
Falls Prevention Fair
Join Suburban Hospital healthcare professionals and other community partners for presentations, screenings, and workshops to increase your awareness about this important public health issue and how to decrease your risk of falling.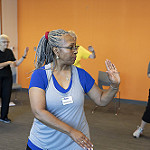 Falls Prevention Integral Tai Chi Demos
Integral Tai Chi is a series of exercises, meditation and relaxation techniques combining Yoga, Tai Chi and Qi Gong  into a self-healing system that integrates body, mind and spirit. This comprehensive approach is designed to increase balance, awareness, endurance, flexibility, concentration, energy and spiritual transformation.