About Washington Metro Oasis
Oasis is a unique educational program for seniors who want to continue learning and thriving throughout their lives. Membership is free and open to anyone over the age of 50.
Join Oasis to stay sharp by engaging in:
Lifelong Learning classes
Computer and Technology classes geared to seniors
Health and Wellness programs
Volunteer Opportunities
With Covid-19 and seniors' health foremost in our minds, all of our programs are now online via Zoom. Zoom is easy to use and we are here to help you with it!
Click here to view a list of our intriguing classes.
Stay current with us through our weekly emails and visit our website on a regular basis.
It's YOUR time to join a discussion group, try a new exercise class, and broaden your horizons!
Yours in Healthy Aging,
The Oasis Team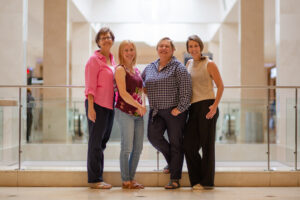 Refund Policy
Oasis will refund your payment if a class is canceled.
Oasis will credit your Oasis account if a class is rescheduled and you notify us at least 48 hours in advance that you cannot attend the rescheduled date
No refund or credit will be given for any other reason.
If you are unable to attend a class, you may invite another person to take your place in the class OR, as a courtesy, notify us that you can't make the class, so we can offer the seat to a fellow Oasis student on the waiting list.
Oasis class fees are not prorated.
Here are a few examples of what's coming up at Washington Metro Oasis:
Gain the skills and confidence you need to stay connected in a tech-driven world with our many classes for older adults, where you can learn what you need to know.
Not sure which technology classes you are ready for? Take this Computer Self-Assessment Quiz.
Strengthen your core, build your strength and endurance with a wide variety of exercise and fitness classes. There are so many, it's hard to pick.
It's never too late to learn. Many older adults who have discovered Oasis will tell you they are just getting started. Find something in our course catalog that makes you curious and sign up today. You might just land on a new passion!