Are you retired and looking for ways to get involved in the community?
Join us for exciting classes, trips and volunteer opportunities. From history to yoga to music and more, it's your time for a new adventure with Washington Metro Oasis.
Registration for the winter term opens at 10:30 am on January 3, for trips and at 10:30 am on January 6, for classes.
Don't miss out!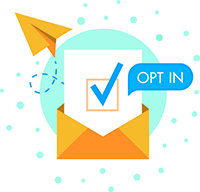 To keep sharing our news with you using eblasts, our most efficient communications tool, we must have your permission. Don't wait! To stay on our list to receive eblasts, you must opt in. Opting in is the only way you will be eligible to receive some of our most important updates. We don't want you to miss a thing.
To opt in right away, follow this quick link. 
Hot topics
Enjoy one or all 10 lectures offered through our Johns Hopkins University Montgomery County Speaker Series. Lectures begin March 2.
Healthy living
Any time is the right time to take steps toward feeling more energized and healthy. Try a health and wellness class and get started.
Become a volunteer
Give the gift of Oasis
Offer a loved one the opportunity to find new adventures through classes for older adults! Just call us at 301.469.6800, press 1, ext. 211 to buy a gift certificate.
Sponsors