Fall classes are now available!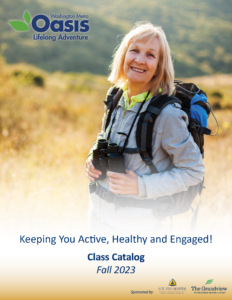 We're here to help you stay active, healthy and engaged and we understand the challenges of adapting to new technology. If you need help learning to use Zoom on your computer or mobile device, email us at washingtonmetro@oasisnet.org.
Here are some tips for finding and signing up for classes!
Featured in our Newsletter
LRussi
Meet Brian Rose! Film and TV Historian Brian taught for 38 years in the Department of Communication and Media Studies at Fordham University. He's written several books on television history and Read more...
Support the Oasis programs and classes you love!
Working Together to Prevent Cybercrime