Get Into the Swing of Things This Winter!
Dear Oasis friends,
We hope you are getting into the swing of 2023. Oasis is here to help you stay healthy, active and engaged.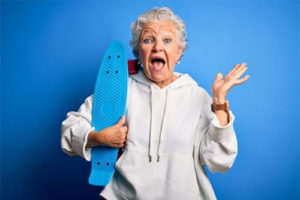 Don't forget! Next Monday, January 16 is our first Musical Monday. Come for coffee and conversation from 10:30-11:00am and appreciate the music from 11:00am-12:15pm.
Musical Monday has been underwritten by a generous Oasis member in memory of her friend, Robin Fields.
Curling up with a good book is a great activity on a winter's afternoon. Discussing the book with other curious readers is icing on the cake. Oasis has a monthly book discussion group for readers like YOU. This winter, the group will read:
January 24: The OTHER Wes Moore OR The Work: Searching for a Life That Matters
February 21:  Lessons in Chemistry
March 14:  A Woman of No Importance: The Untold Story of the American Spy Who Helped Win WW2
April 11:  The Boys from Biloxi
Winter is also a good time to get your phones, tablets, and computers working properly and safely.  Our Technology classes are taught by knowledgeable and patient instructors who want to help you figure things out.  In addition to classes, we also offer "Your Technology Tutor," where you can get 1:1 assistance and answers to your technology questions.