The Oasis Art Gallery is interested in reaching out to local artists by offering them a unique opportunity to exhibit their artwork. The artists will be able to impact the gallery space by creating an inspiring and uplifting environment. The art will be rotated on a regular basis. Most of the artwork featured will be available for sale with 30 percent of proceeds benefitting Washington Metropolitan Oasis.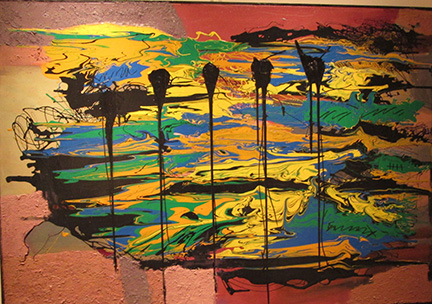 We hope you will drop in to see our inaugural exhibition featuring the artwork of Elaine Cafritz. This exhibition will run from June 1 – July 31.
Please join us for an Artist Reception this Friday, June 5 from 5-7pm.
The regular gallery hours are Monday – Friday, 10am-4pm.
The Oasis Art Gallery is located inside of our center at the Macy's Home Store, Westfield Montgomery Mall in Bethesda, MD.
Click here for a copy of the Proposal to Submit Artwork for the gallery.